We Are a Leading Broker for Used Office Furniture Buyback in Farmington Hills, MI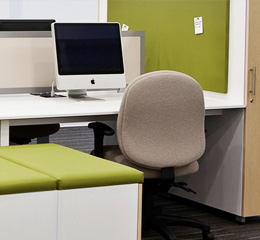 Simply Put, We Offer the Best Price for Your Used Office Furniture
At Efficient Office Solutions, we offer buyback services for used office furniture. Businesses often have leftover furniture due to relocating, closing a branch, a company downsize or an office renovation. Instead of throwing the furniture away, let us take the extra furniture off your hands by repurposing the furniture into the marketplace.
We can help you save furniture removal costs, and make a little extra cash by recycling your existing office furniture.
---
Be Green and Save Green!
At Efficient Office Solutions, we offer the best buyback services for your unwanted office furniture. Our team has become a trusted source for companies who want to sell their existing office furniture. From cubicles to desks to chairs - we buy it ALL, from companies across the country. Help us keep unwanted office furniture out of landfills, and back into the marketplace. With customer satisfaction as our top priority, we will work with you to create a buyback solution that fits your needs within your timeline.
---
Trusted Source For Furniture Buyback
Our expert team has the experience and knowledge in decommissioning pre-owned office furniture. We provide services for a variety of clients including property managers, large corporations, medium size businesses, and moving and storage companies. Efficient Office Solutions will always work with you to get the fairest price for your furniture, no matter what.
---
If you are looking to purchase beautifully crafted office furniture pieces, you can contact the team at Efficient Office Solutions at (734) 367-9054 today. Walk into our showroom today for a wide selection of furniture pieces that meet your needs.